📻Introducing TMI.FM
Text Radio Station for Artist Entrepreneurship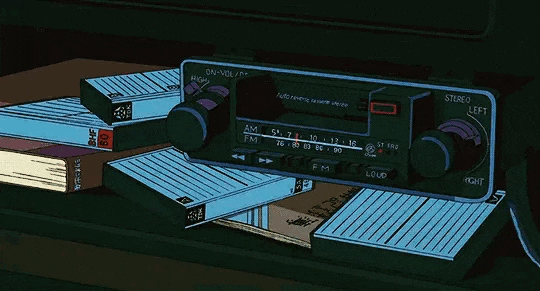 It is a newsletter that started in April 2020, and delivers music and information like late-night FM. TMI.FM is a text radio station that talks about music, fandom, creators, and IP business.
We are people who find ways to continue what they love without being frustrated. To protect ownership, we think about business, and explore profit models and business models. TMI.FM is a text radio that supports this creative ownership. ©TMI.FM
---
Creative×Business±Explorer
Cha Woojin's TMI.FM | Observe and share global markets.
This is (NOT) K-pop | It deals with various issues of K-POP.
Review (+alookso) | Recommend content that you can watch and listen.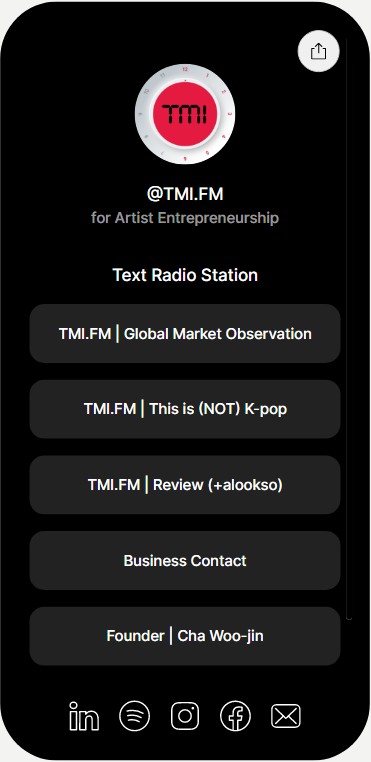 TMI.FM | Text Radio Station

---
Cha Woojin, or a talkative & lonely DJ
Hello, I'm Cha Woojin.
Music/industry critic, independent journalist and solopreneur. I am writing about K-POP and Korean content business, and consulting with music/tech startups.
Books: <Sound of Youth> <Indie Label of Korea> <Understanding Popular Music> <Idol: From H.O.T. to Girls' Generation> <Columnist Living> <Independent Walker> etc
NAVER ONSTAGE: Planning Commissioner
Hyundai Card Music: Branding/Content
MAKEUS: Dingo Magazine Executive Director
Space Oddity: 'Blip Magazine' Director
TREVARY: "Fandom: Business of the Heart" Club Owner
Columnist: D-EDIT, Hankyoreh 21, Vogue Korea, etc
Consulting: Collaborating with a variety of artists and companies