What happens when you put a song in the photo card?
Alternative to CDs, Nemo Albums and Nemoz Lab
Surprisingly, records sell more. So it's a problem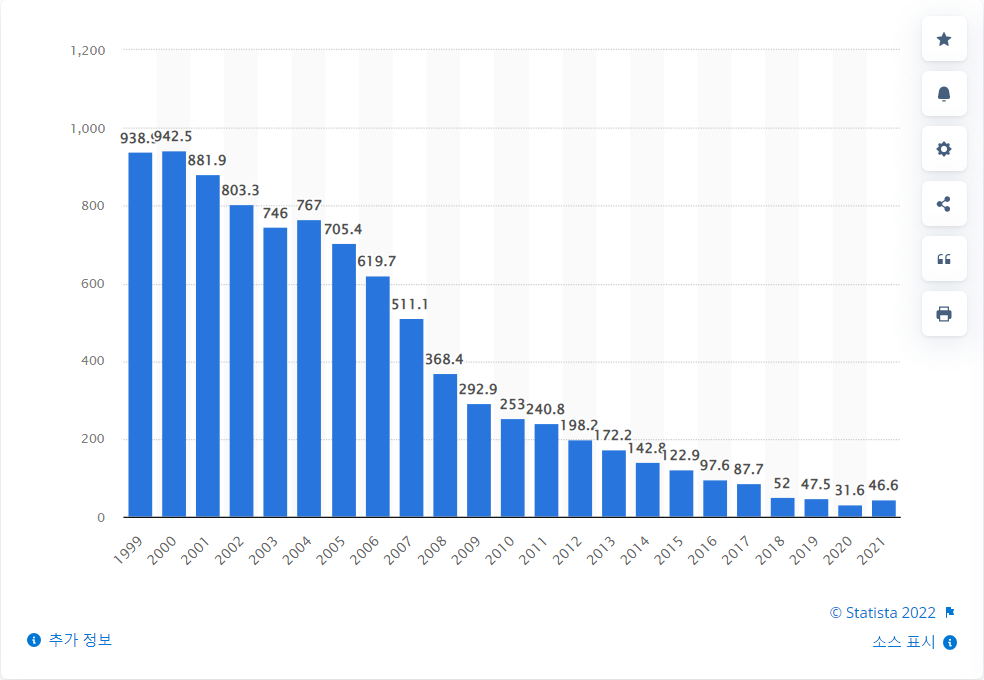 As strange as it may sound, album sales have increased as of 2021. In the U.S., the world's No. 1 music market, a total of 46.6 million CDs were released in 2021 (31.6 million in 2020), the first increase since 2004.

For your information, in 2000, U.S. CD shipments were more than 900 million copies. Of course, we can't go back to those days, but increasing CD shipments is a sign of increasing sales, which is very symbolic in the digital era where streaming dominates and NFT is drawing attention. This is because there is a possibility that the profits of music businesses, including artists, will increase.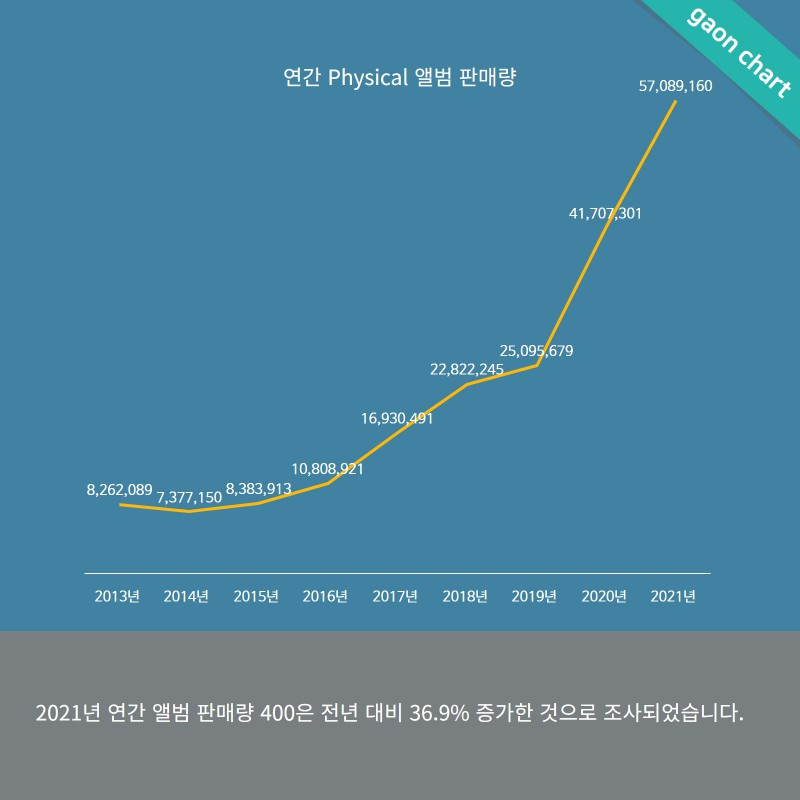 Wait a minute. K-pop is responsible for much of the world's CD sales. Gaon Chart's 2021 report shows that the top 400 albums released in Korea have sold more than 57 million copies worldwide.

This is an increase of 37% compared to about 41.7 million copies in 2020. It has been growing rapidly every year since it surpassed 20 million copies for the first time in 2018. The sales of K-pop albums are higher than the total amount of CDs produced in the United States, and this is one of the reasons why many major labels are interested in K-pop artists and agencies.
Photo card vs CD
But there are problems as well as rising numbers. K-pop's CD sales are actually due to additional products included in the album rather than stimulating fans' desire to collect them. Representative ones are fan signing application tickets and photo cards. In particular, photo cards have asset value among fans and form a huge secondary market.
🍰포토카드의 기쁨과 슬픔(1) | 포카판 입성, 후회하냐고요?
For this reason, K-pop CDs are often abandoned by consumers, leaving only photo cards immediately after purchase. The problem is that this is directly related to energy and environmental issues.

Then, will eco-friendly CDs be okay? There are two problems. The production cost of eco-friendly materials is high. As a production company, the burden is bound to be high. In addition, from the perspective of fans, they have to buy several CDs anyway and more expensive than regular CDs to get photo cards and fan signing tickets. Although it does not have a significant impact on sales itself, both sides are bound to be burdensome.
As an alternative to this, the concept of 'platform album' has also emerged. J-Hope's first solo album "Jack in the Box" was released under the name of "Weverse Album" with QR codes and photo cards for exclusive photos and music.

New Jeans, the latest hot topic of conversation, also released a Weverse album. Of course, even if you are not a global top tier artist like J-Hope, there are ways to create such an alternative album. Among them, the square album proposes an alternative to CDs with a case made according to the size of the photo card and an authentication method.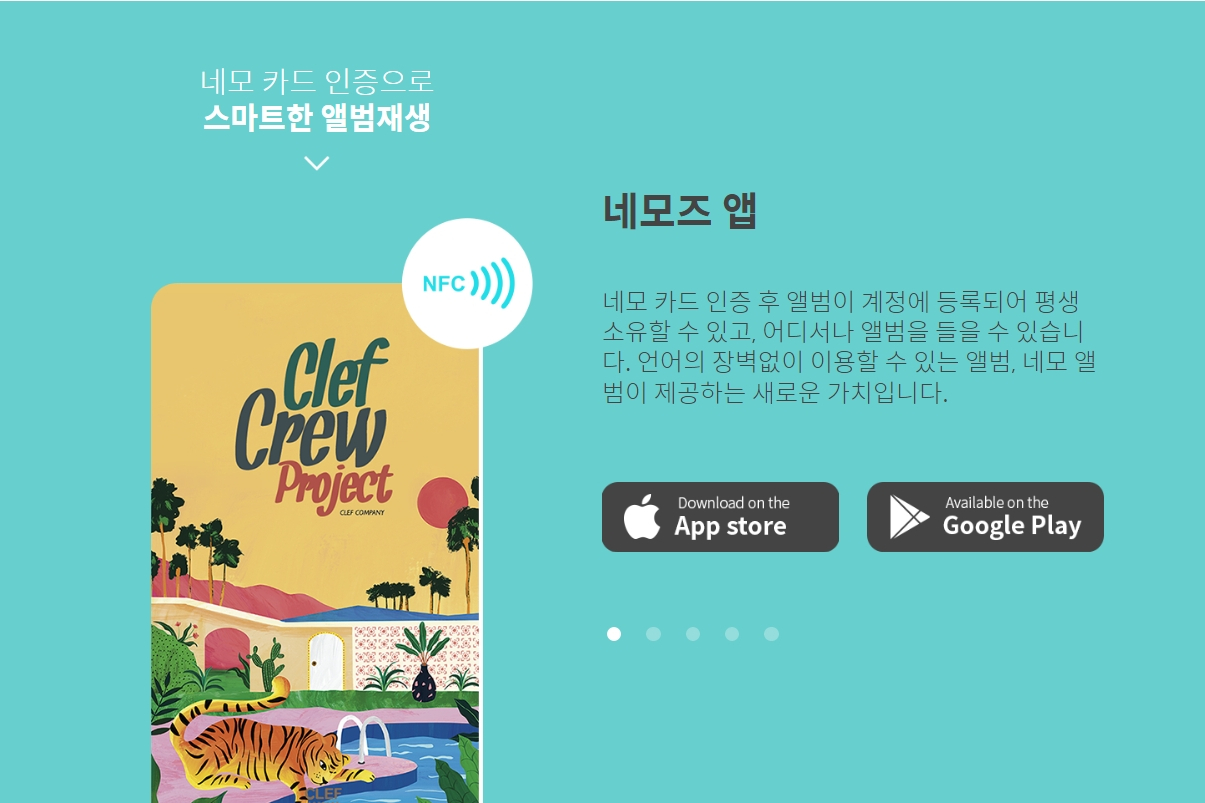 The Nemo album("Nemo" means "Square" in Korean) is a new format produced by music startup Nemoz Lab. Jeon Soo-jin, CEO of Nemoz Lab, worked for 10 years (2004-2014) at SM Entertainment after taking charge of service planning and marketing for two years at Bugs Music. He was in charge of services such as "UFO Town" and "Everything" while overseeing the online marketing and content business of his artists.

After leaving the company, the company developed fan communities and audio content/platforms, so it is natural to establish Nemoz Lab in 2022 with a combined history of IT and entertainment. We had an interview with CEO Jeon Soo-jin about the vision of Nemo Album and Nemoz Lab.
---
"The Nemo album will be expanded from photo cards to metaverse." (feat. Jeon Soo-jin, CEO of Nemoz Lab)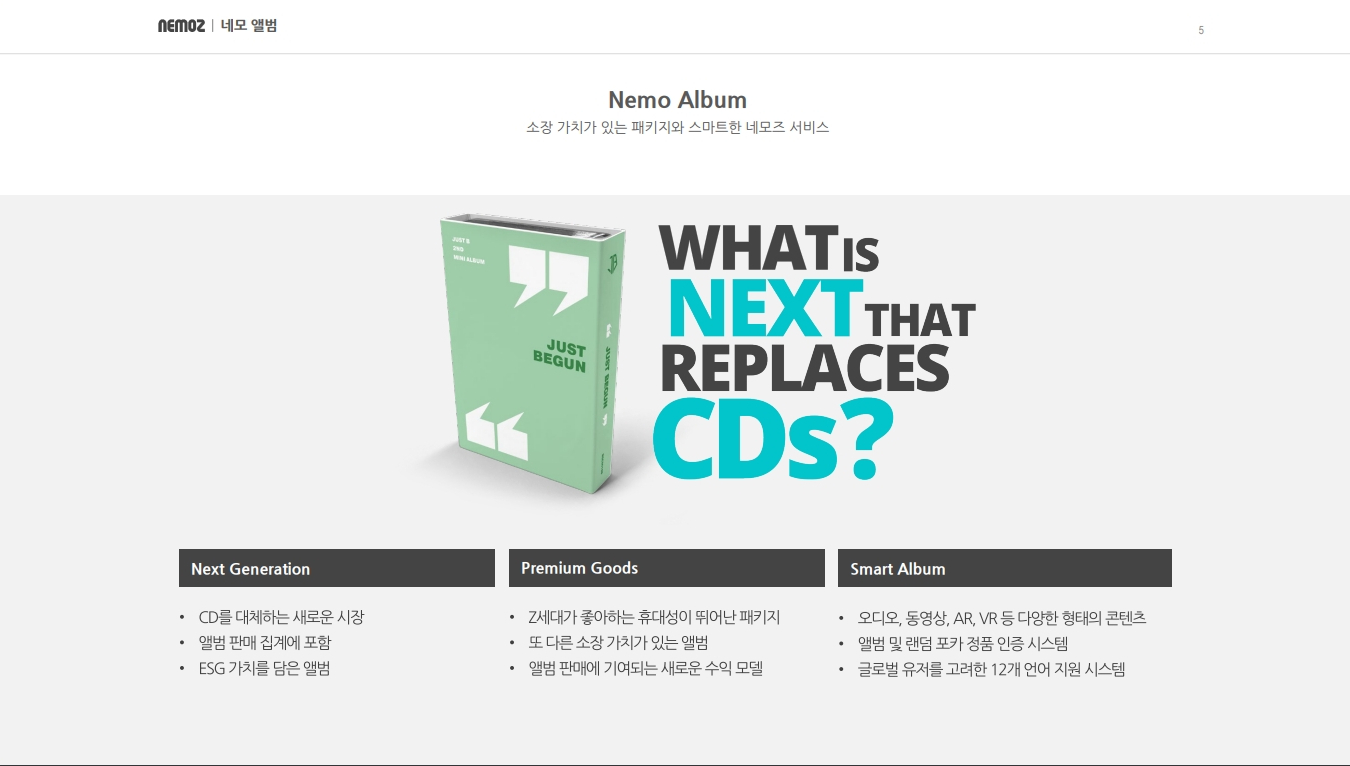 "When I was at SM Entertainment, I used to think about alternative CDs, but back then it was hard to apply because the unit price was too high. Technically, it was possible then, but if the production cost is 10 dollars, the sales price will inevitably go up. Everyone agrees with the issue of reducing the problems that arise from CDs, but considering the production cost, it is difficult to decide easily. So we reduced the supply price to around 3 dollars. I had to make good products and reduce the concerns of agencies."
The Nemo album is aimed at the 'Next CD'. The reason is simple. The content has already been digitally converted, but nevertheless, the fandom wants something to grab. This is the same reason why CDs and LPs continue to be sold in the era of digital streaming. The mission of NemozLab is to replace CDs while protecting the asset value of photo cards and fan event applications. Nemozlab tries to solve the problem with technology and design.
"There are three ways to authenticate with your cell phone. Camera, NFC, and sound. QR codes are typical methods of camera authentication. There is also a method of ultrasonic verification, but batteries and circuits are required, which can be a problem for overseas exports. It's expensive. Nemo albums are certified by inserting codes on the surface. So you can authenticate without compromising your design."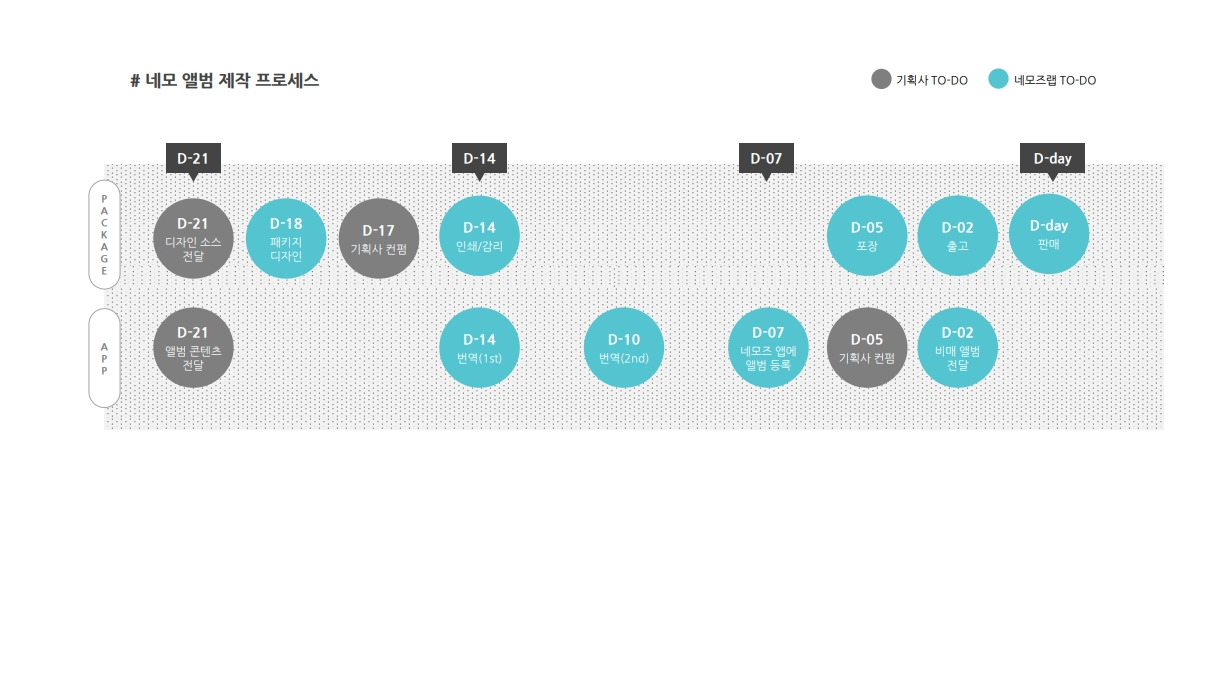 "I think our strength is that we have a lot of people who plan what people like. There are members who designed merchandise in SM Entertainment and some who work hard as fans. So, whether it's an album or merchandise, there's a premise that it needs to be pretty. With this design standard, we lowered the production cost compared to the CD and shortened the production period. We can match the unit price, volume, time, service stability and CS."
The Nemo album utilizes the startup's patented technology called 'Snaptag'. Albums certified with this technology will be registered in the Nemoz app, and fans will be able to use high-quality sound sources and additional content in the Nemoz app. The Nemo album also replaces the role of the physical album. The nemo player is a player that plays the nemo card and also supports bluetooth.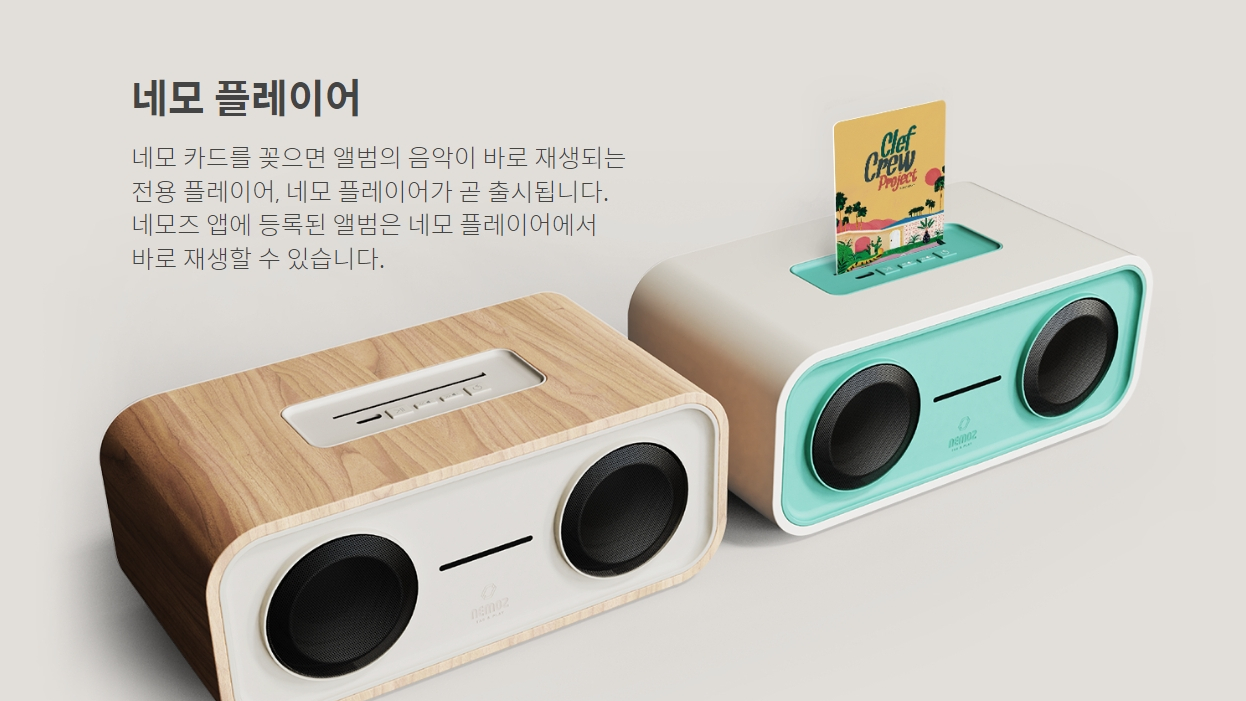 "We paid attention to the photo cards from the beginning. We're working on various ideas to develop photo cards into a service. There's only one reason. Because the fans like it. Not only us, but there are many places that issue photo cards like this. If you buy goods, you'll get a card. But I think the biggest problem here is that it's hard to tell the difference between real and fake. It's where we need our authentication solution.
"If you authenticate your photo card, you can check the following things. You can find out which album it belongs to, what the production number is, and where it is issued. Consumers can register this information and then sell their cards to other fans. Because ownership is automatically transferred. This is how the second round of trading becomes possible. That's why some people call our product "visible NFT."
How far can photo cards be extended?
"Nemo albums don't just deal with K-pop. So there are various versions. The thin version is a format considering independent artists. K-pop idols have a lot of portraits. That's also identity. But the Independent usually offers something else than photography, or emphasizes music more. So I made it thin. Independent artists of course have fans, and they want to buy albums and other things to support and support them. I think the Nemo album can help you with that."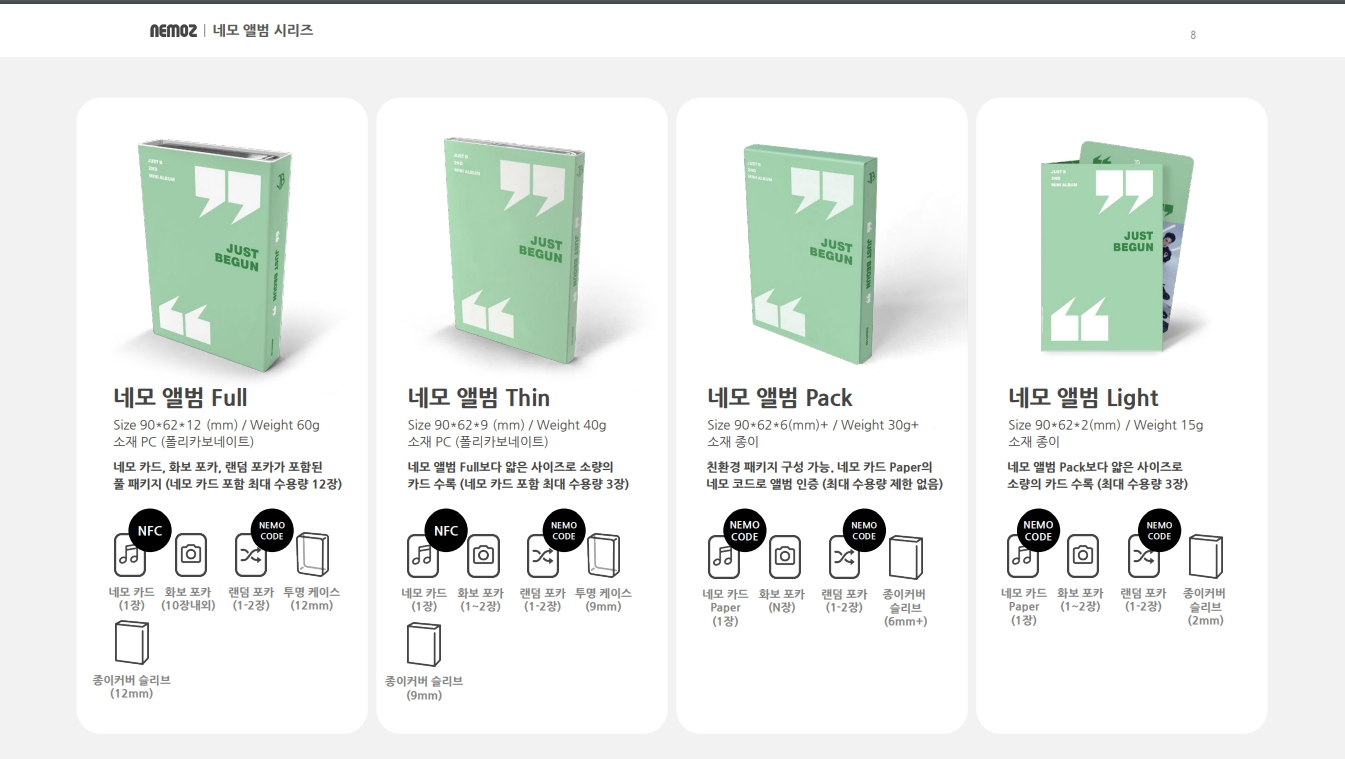 "We have two ways to proceed with the Nemo album. One is to sign contracts with big agencies and produce them in bulk, and the other is to produce them ourselves and distribute royalties to artists based on their factory prices. The latter would be a way to reduce the burden on independent artists and small companies."
Now, "fans" and "communities" are becoming important not only in the music industry but also in almost all industries. At this time, not only the direction of the business but also the core value can vary depending on how the fan is defined.

In fact, fans are people who are ready to spend money on artists at any time. However, if only 'consumption' is emphasized, the business is more likely to fail. The variation of the Nemo album touches that very part, while creating the possibility that this business model can expand outside the music industry.
"We are now issuing cards in the form of records, but we are also preparing to issue cards one at a time. Only singers can make the album, but if you issue a card, celebrities and writers can issue a square card."
"It's also possible for fans to order individually from artists. You can get real content along with digital content containing the artist's voice, video, and autograph. You get the only card in the world."
"In the future, you can buy it digitally first and then get a physical album. We keep the product like a bank until I receive it in person. If this method is applied, international fans will be able to receive several photo cards at once. It is a method of certifying ownership first and storing only the actual product separately, so consumers will be able to resell it in storage. I think we can scale in many ways based on this."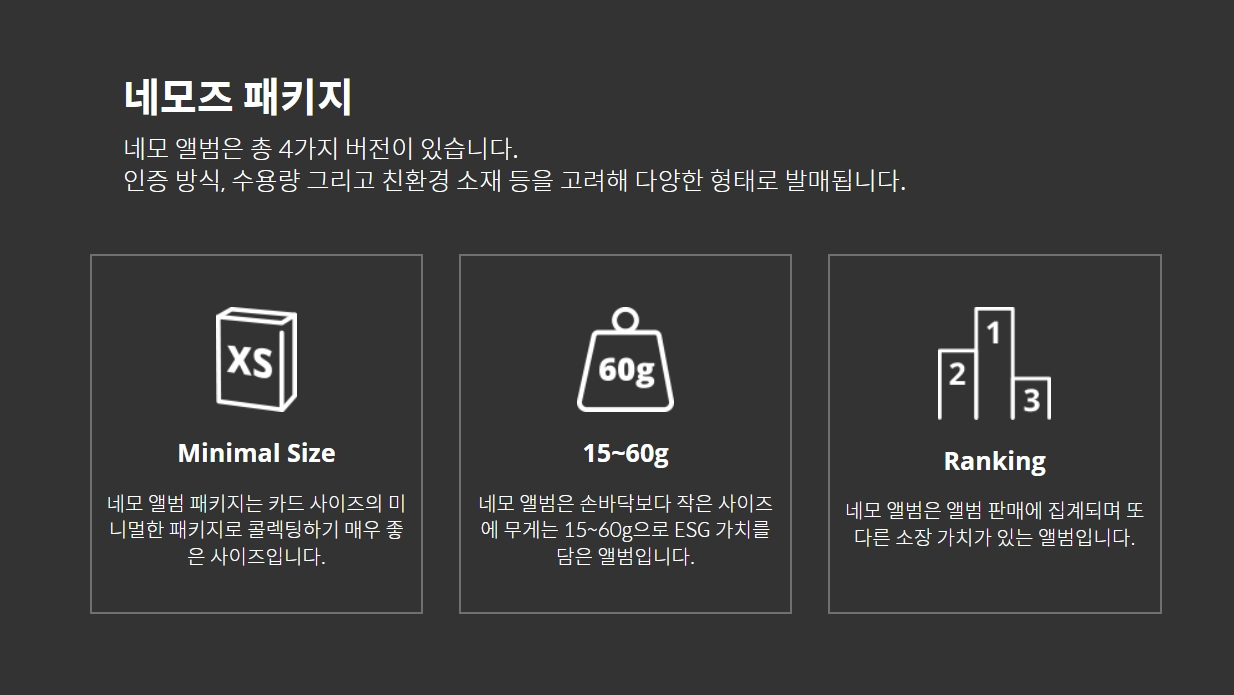 "We can also apply music player interworking technology to electronic billboard advertising. The outdoor advertising market in Korea is about 4 billion dollars, and if you split the advertisement on the electronic display in 15 seconds, it becomes very cheap. If you split it up like this and create a new market, fans can buy real-time ads for artists. We help our fans through photo card authentication and device operation. This concept will also be used for metaverse advertising in the future. The artists and albums that fans want to promote appear on the real and metaverse electronic display at the same time."
Restoring your cultural experience and dreaming of a new business
In fact, what we like is always on the border between culture and business. People preparing for a new music business always talk about 'culture'. Probably because business items develop from one's own experience.
"When I was young, it was common for me to give a record when I heard good music. I was like that a lot, too. I started my career in the K-pop idol industry, but ultimately, I want to rebuild that culture. But it's too much to give a CD as a gift. So I thought of the size of the Nemo album as a gift. "This is my favorite music. Do you want to listen to it?" I want to create a culture like this."
In addition, from the perspective of the creator economy, the conflict between the original copyright and the secondary work is also a concern. In particular, it is a common response that the quality of content created by fans is higher within the K-pop ecosystem, which is also a problem that agencies and intermediate service providers should solve together.
"Nemo albums are also a way to monetize fans' creativity. Now, there are only photo cards provided by agencies, but if agencies and fans produce photo cards together or commercialize fan art, the story will change. The format "nemo" can contain both copyrights and second usage rights. Fans really love artists. So the pictures, videos, and illustrations that the fans took are bound to be good. Because that's where love is."
"I think we can replace CDs and DVDs and comic books in this way. Nemo album, Nemo video, Nemo book... "Wherever the fans are," it widens. It is the job of the nemoz lab to combine products and services worth keeping. It's where you study things in square form."
The most difficult part of my conversation with so many music industry workers so far is the profit model. Like Web3, NFT, IP, and concerts, business seems to be differentiating, but it is becoming very difficult to create a sustainable profit model. In this regard, the business model of startups such as the nemoz lab is bound to be alternative or experimental.
"I think the entertainment industry today is a business that takes advantage of artists' time. From the fan's point of view, they spend money for that time. Later on, I'll have to spend more money to meet the artist. I think reducing or eliminating this kind of time is a problem that business needs to solve in the future. Nemoz Lab continues to be worried about that."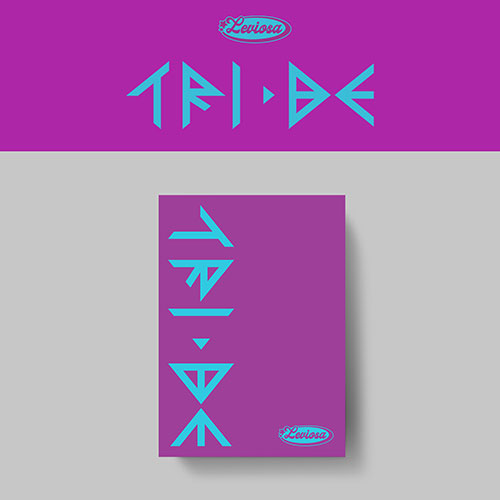 The Nemo album is available at several online shops in Korea and the global K-pop shopping mall, ktown4U. This sales volume is also counted and reflected in the sales volume of Hanteo Chart and Gaon Chart albums. In August, the first solo album "Genuine" by Wonder Girls member Sunye and the new single by Universal Music Korea's girl group "TRI.BE" will also be released as square albums.