Kim Sa-wol's music drama
What is "Music Drama"? | Starring: Kim Sa-wol, Yoo Ji-soo
There's a service called "Rat-Ban-Myu." It is an Internet radio service hosted by singer-songwriter mainly in front of Hongdae, and it is characterized by the live broadcast of Always. You can listen to DJ's stories and music with real-time chatting. Various music and stories from home and abroad are like "BGM," so I often play them when I work.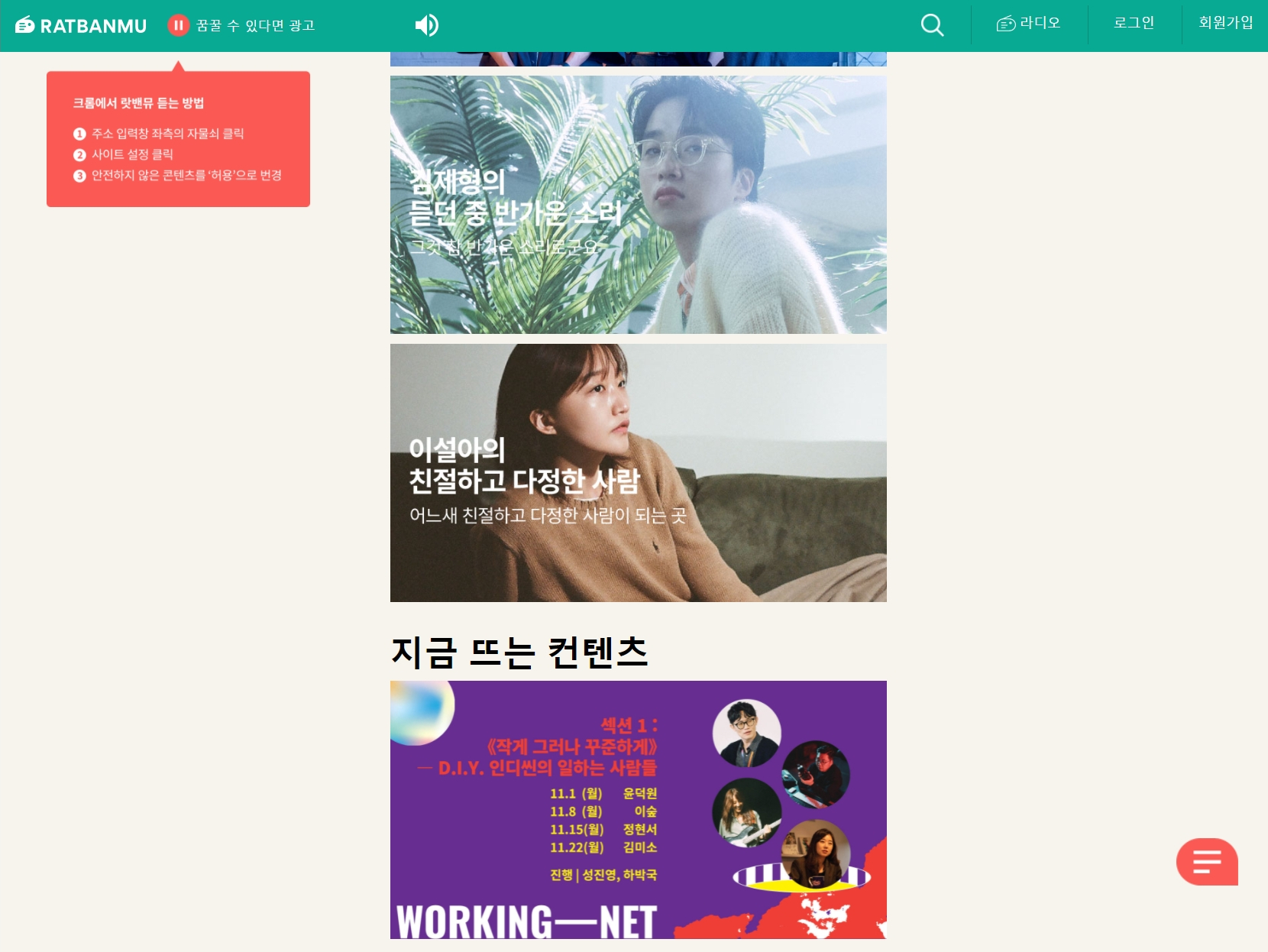 랏밴뮤 | https://ratdo.net/
I made a new "Music Drama" here. As a motif for Kim Sa-wol's first album, Susan, Yoo Ji-soo wrote the script for Cham-som (formerly sesame and cotton candy). Musicians such as Kim Sa-wol, Yoo Ji-soo, Sung Jin-young, Cute, Jin Soo-young, Seo-on, Lee Si-moon, Park So-eun, My Yellow Words, Hwang Po-ha, Kim Myung-jae, Jung Shin-hae, and Joo Ju-bin will appear.

It is a total of 2 hours, combining an audio drama with a story and an audio concert in which Kim Sa-wol plays all the songs of the album [Susan] live.

After hearing this news, I was curious about what "Music Drama" is and why they made this, so we talked with Kim Sa-wol, Yoo Ji-soo, and Rado.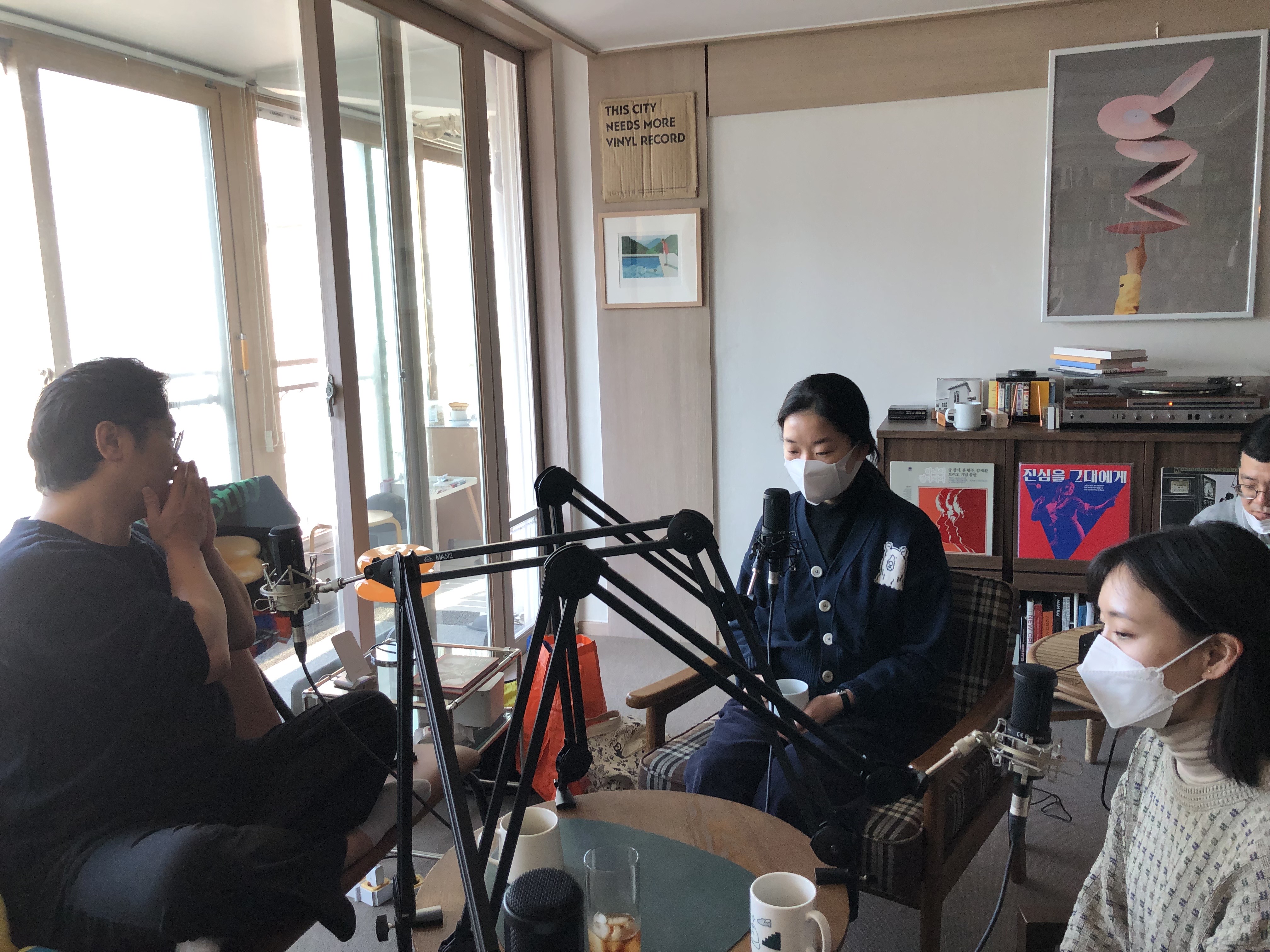 Literally, home recording podcast lol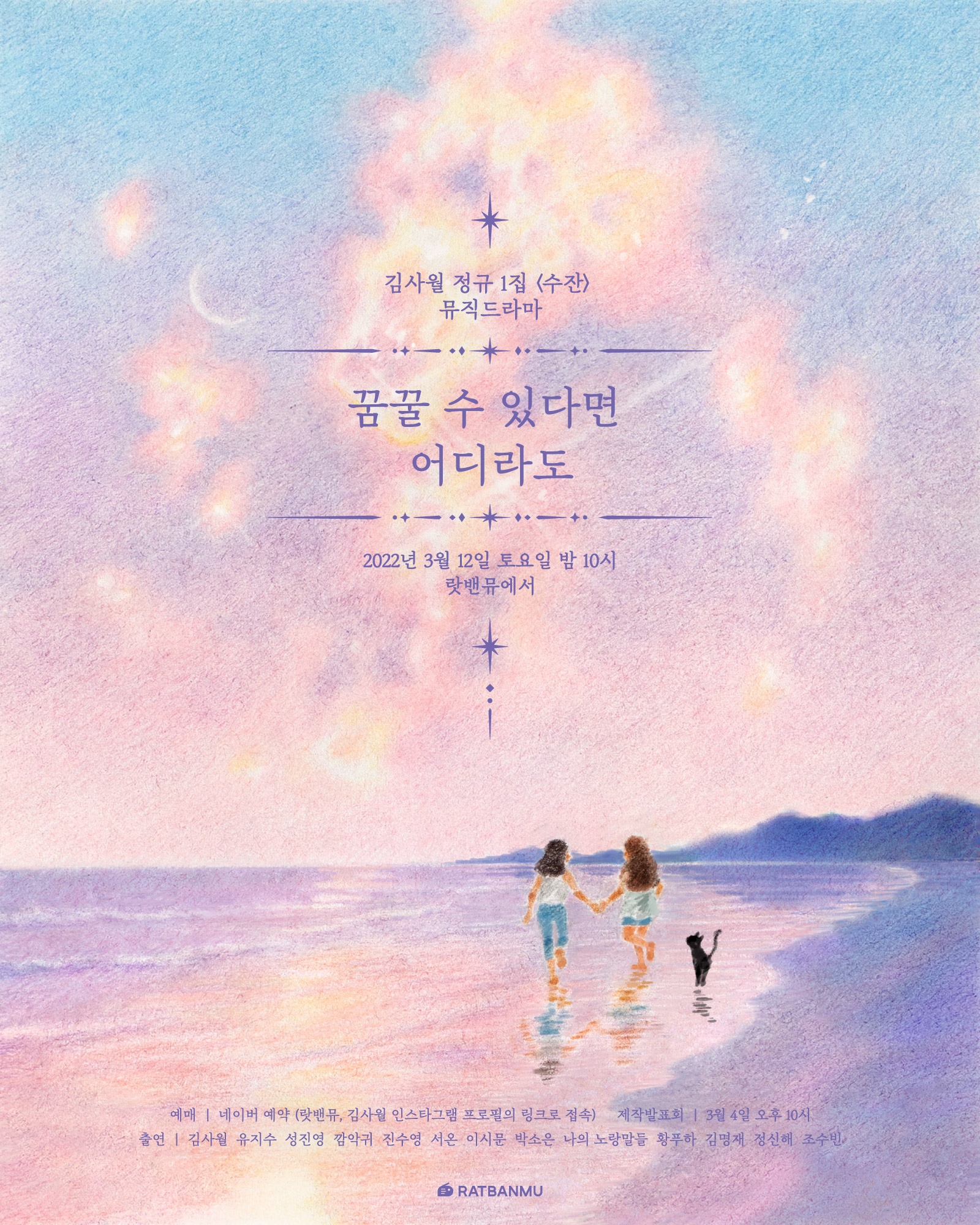 Poster Design Support (@choo______) | Motion Graphic Kang Da-hye (@xiv_14_) Kim Sa-wol Music Drama [Anywhere If You Can Dream] Preview | 2022
---
Cha Woo-jin: How did you feel when you got the offer?

Kim Sawol: The first album is a very precious memory for me, so I thought I might not do it. But I heard that Jisoo is writing a play, and the content she sent me was so good, so I decided to do it because I really liked the play.

Cha Woo-jin: How was it, Ji-Soo?

Yoo Ji-soo: [Susan] You like this album so much that you're giving me that opportunity? Did you allow it? I really want to try it! Since then, I've listened to the album over and over again and thought about what kind of story I could put on it.

Cha Woo-jin: I read the script and thought, "Does he have a cat?" I thought. People who live with cats would know. At 2am, he suddenly looks at the wall Uh, it's just the two of us. What is he looking at?

Yoo Ji-soo: Yes, I have a cat. ^^ Sometimes, a cat doesn't look at me and moves away from me and looks at me. It was very strange. What's wrong? What's wrong?

RATDO: Oh, I see.

Cha Woo-jin: It's like a joke of cat owners.

RATDO: I have two, too.

Cha Woo-jin: But why don't you know?

RATDO: I don't care.

Cha Woo-jin: I think this drama is provocative. There's everything people would like. Idol trainees, cats, traffic accidents, ghosts, and ghosts.

Kim Sa-wol: I loved it because the synopsis and the overall plot was completely different from the album [Susan]. It's a completely different world view, but how are they all in sync? I think Ratdo gave good directions. You have to take it to the extreme here! That way, people will enjoy listening to it!

Rado: It's not like I've been watching a crazy drama all night. (laughs) I thought I was wasting my life then, but this time, oh, my experience since then helps... (laughs) I wanted to put a universal message of healing and growth in a unique and novel material. So I thought it was like a blockbuster. It's really hard to express traffic accidents or the world of souls in a video.k.a. video. But audio content is much more free than video because I use my imagination, so I wanted to make the most of it.

Cha Woo-jin: You play the role of an idol trainee, right?

Kim Sa-wol: I'm shy about speaking, but I think it was really awkward to do something like acting. It's buried in you.

Cha Woo-jin: I thought you were really good at acting.

Kim Sawol: Not me, but all the other indie musicians were on the show, and everyone was so talented. People who are normally quiet act, so a new self comes out... When I saw you do it so well, I thought that it was amazing. It was amazing.

Cha Woo-jin: I think it's because of his voice. I think it wouldn't have been awkward for the musicians because they acted with their body and sound. In the meantime, Ji-Soo wrote a script and appeared on the show.

Yoo Ji-soo: No, I didn't know I'd be on the show...

Cha Woo-jin: Ah... This is a small business. (laughs)